Producing postcards is a business that can boost up your sales. But it is still necessary to create products the customer is waiting for. We need to customize new postcards to allure new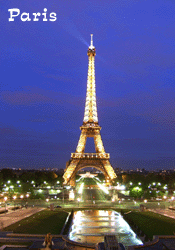 consumers whether the cards target is wide or not. Lenticular postcard which
appears in the middle of last century is a product for next generation
as it
is now run on industrials lines and it gives us a different view of travelling.
It seems as if we were really watching at monuments or landscapes with 3 dimensions, in fact a real "souvenir" !
It reminds us the change from black and white to colours.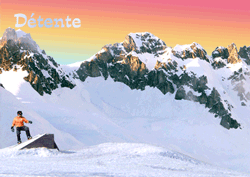 One of the qualities of lenticular postcard is the dynamism. For instance, we can see moving scenes or videos ; it gives another dimension to humour…
For all that reasons we feel more confident in the future and can show you these high-technology products designed for a larger range of customers.